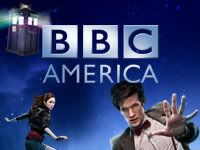 BBC America have confirmed they will be showing the 2010 Doctor Who Prom on Christmas Day, the same day they show the 2010 Christmas Special A Christmas Carol.
The BBC Proms are an eight-week summer season of daily orchestral classical music concerts and other events which have been held annually since 1895. Taking place mainly in the Royal Albert Hall in London, the BBC took over responsibility for the Proms in 1927. The first Doctor Who Prom took place in 2008.
The Doctor Who Prom features the music of Murray Gold performed by the BBC National Orchestra of Wales, who record the soundtrack for the television series. The Prom took place Saturday 24 July and was hosted by Matt Smith, Karen Gillan and Arthur Darvill.
Source